Company's introduction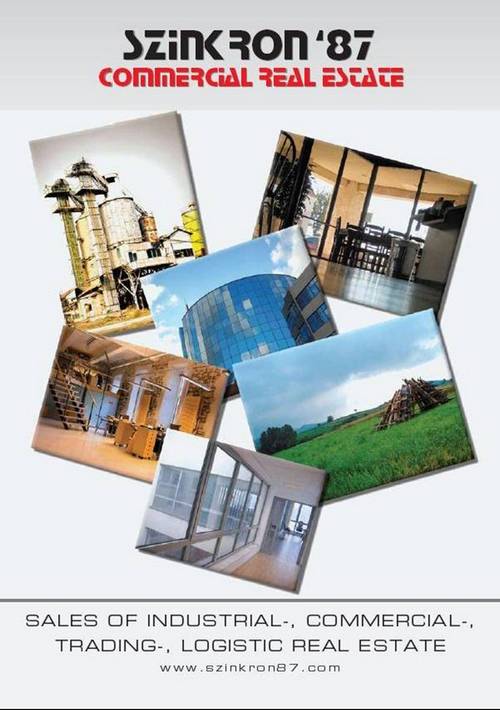 Dear Sir / Madam,
The Szinkron '87 Ltd. was founded in the year 1987 for wide-ranging sales and manufacturing activities, however, from the year 2000 the main activity has been constituted by development and sales, distribution of real estates and also financial advisory and management.
Sales of real estates have been specialized in industrial, commercial and servicing fields.


The real estates offered by us for sale are partly owned by Szinkron '87 Ltd., some of them are owned by state establishments, domestic- and foreign enterprises, and there are also privately owned properties.
The acceptance of the company in the real estate sector is showing that over the last years the size of our portfolio is over 700.000.000 EUR.
Szinkron '87 Ltd. offers real estates for sale all over the economy, as follows:
•- industrial lands, factories
•- commercial realties, office- and service buildings
•- shopping centres
•- logistical real estates
•- castles, residences
•- properties for green field development
•- properties for residential communities and condominiums
•- agricultural units and lands
Beyond the sale of properties we supply our partners with the possibility of lease service for the above mentioned real estates.
We can provide a financial resource for the purchasing of the real estates and to set a company in Hungary too.
According to the requirements of international investors, our company has already explored the trend of supply and demand in Slovakia, so starting from year 2007 we can provide the inquirers with property - offers from this area, too.


If our offer couldn't arouse your interest, but you have any other idea in connection with real estates in Hungary or in Slovakian,please, do not hesitate to contact us.

Best regards,
Attila Pryma
managing director


Contacts to Szinkron '87 Ltd.:

managing director: Attila PRYMA, cell: +36 20 / 937 0610
external consultants: english: Jozsef KASZNAR, cell: +36 30 / 225 0012
russian, english: Dr. Garij REZNYIKOV, cell: +36 30 / 952 5397

czech, slovak: Attila HAJDU, cell: +421 91174 7936